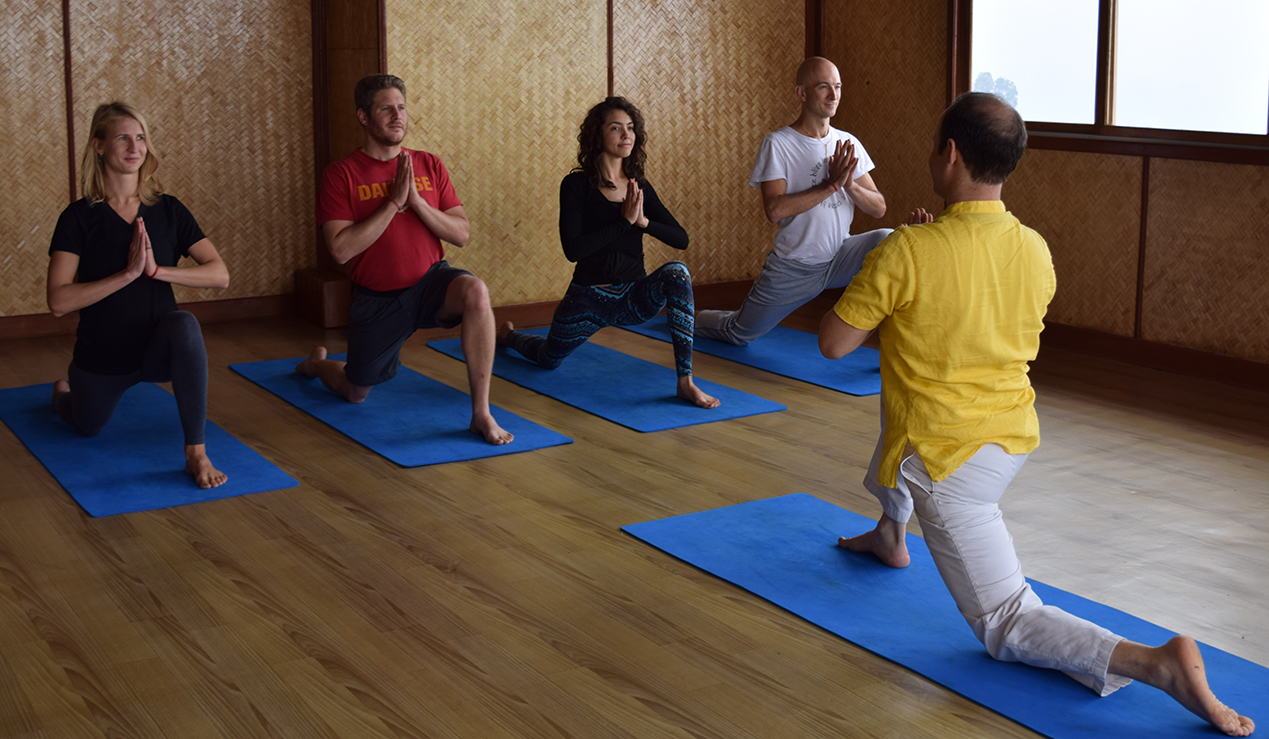 Daily practice is essential to making progress in Yoga. But sometimes it's hard to self motivate or make it to class. So we are eager to support your daily practice with selected recordings of our live classes. Since these classes are live you may hear some of the sounds/features of the places we teach. Also you may hear some instructions given directly to a student in a class. If you have any questions about the classes or the variations let us know. They all follow the basic Sivananda Series, but many classes include variations. We also have recordings of just pranayama and final relaxation that can be used to support your own asana sequence or as a needed yogic pick-me-up anytime of the day. Enjoy!
Give us some feedback and let us know if there is something you would like to practice that isn't here yet.
If you would like to practice with us in person, please Contact Us and we can schedule a class. Currently we are in India teaching. Mahadeva and Hari Dasi are in South Inida. If you are passing through please say hi! In July we will be in Dalat, Vietnam serving and teaching in the local Sivananda Ashram.
Please check back for more additions and sign up for email updates on the sidebar. Thanks!
Om Shanti!