Namaste, Welcome to Rainbow Life Yoga!
We are happy you found our blog and hope it will help you on your journey into Yoga Life. Enjoy the articles and let us know if you have any questions.
We are excited to be back in the US! You can now find us teaching at Beach Belly's Yoga in Virginia Beach, VA! Find more information on our
upcoming classes by clicking here.
We are always looking for opportunities to teach and be of service, so please let us know if you have any suggestions by sending us a message through contact us. Thanks!
With Love,
Your Rainbow Yogis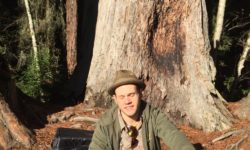 Last year, I traveled for eight months. Given that I'd lived in over ten different locations during that time, my Yoga space was constantly changing. Though I tried my best to stay consistent in doing my asanas, they tended to be scattered, rushed and distracted.  However, there were weeks at…